EL ADVERTISEMENT
Unique and stylish EL effects for your ADVERTISEMENT
EL lamp
Slim、light and large size of Electroluminescent lamps are commonly applied in the advertisement.
We can design special EL effects by lighting up in different areas with different colors to create a moving display to match the customer's request.

Within delicate animation effect and vibrant color backlight, to tell your story vividly, this is a typical EL lighting animation poster.

Cochief 's Electroluminescent panels for advertisement are processed with high quality, best brightness, no heat generated and lighting uniformity. EL panels are independent of the individual viewing angle and provide uniform light to assure to be seen from every area.
You will never feel dazzling even you close to watch it.
EL animation is the best way for advertisement.
Movies
EL Panel Data Chart (Conditions: 100Vrms / 400Hz)

EL Panel Standard Size Chart

Features:
Thickness: < 0.5mm, flexible, lightweight
Independent of viewing angle, uniform light
Life not affected by vibration or mechanical shock.
Connection can be located anywhere on the lamp.
Versatile drive conditions.
Life not affected by vibration or mechanical shock.
Performance not affected by power cycling.
Virtually designed to any size or shape, with holes or flat surface.
Low power consumption.
Multiple colors: blue, blue-green, green, pink-white, and others.
Solid-state reliability
Resistant to heat and no heat generating
Individually addressable lit areas
Reasonable cost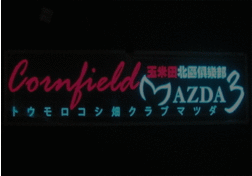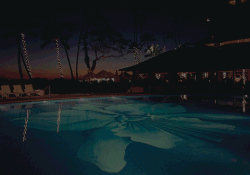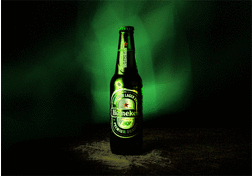 Specification:
Dimension: 50mm x 50mm ~ 800mm x 1200mm
Thickness: 0.1mm ~ 0.6m
Operating Voltage: AC 40V~ 300V
Operating Frequency: 50Hz ~ 2,000Hz
Operating Temperature: -30℃~60℃
Storage Temperature: -40℃~80℃
Life time simulation data: Over 10,000Hrs (5Hrs/day usage time can be used over 3~5 years)
Half life time: 2,500 ~ 30,000 hours in 24 hours running.
Applications
Backlighting for advertising are applied to display such as MRT Cabin, Emergency Sign, Bus Cabin, Billboard, Security Sign, Train Carriage, Badge, Airplane Instrumentation, Bus Stops, Airport Signage.
EL also can be used to light up various items in restaurants and bars such as Be
er Sgn, Food Sign, Menu, Table, Reception Podium, Floor Mats.
Also for trade show booth, we can make the Company Logo, panel for Front Booth or Podium.
Safety & Quality Approvals
Cochief's Advantage
Press Release
New Technology Release! Flexible Touch Switch

We proudly announce to provide our customers our new innovative product – The Flexible Touch Sensor.

Read More

2022 AUTOTRONICS TAIPEI 2022/04/20~2022/04/23

Combination of Car Automotive industry and Touch switch module, Cochief's new product Touch switch Module will release on " 2022 AUTOTRONICS TAIPEI".

Read More

2022 DISPLAY INTERNATIONAL 2022/04/27~2022/04/29

Cochief is capable of offering the total solution from design, produce to finished parts. Applications can be touched upon consumer products, transportations, industrial products, medical...

Read More