EL DIY PANEL
EL DIY PANEL
For engineering testing, or any other innovation design before mass production, we offer one type of DIY EL panel which can let engineers and designers to have their ideas easier to be cut into the shapes by laser or scissor which can light up their applications.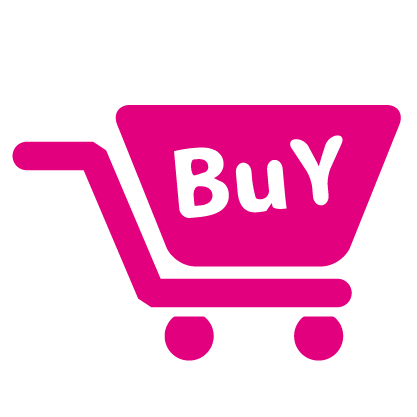 Specification: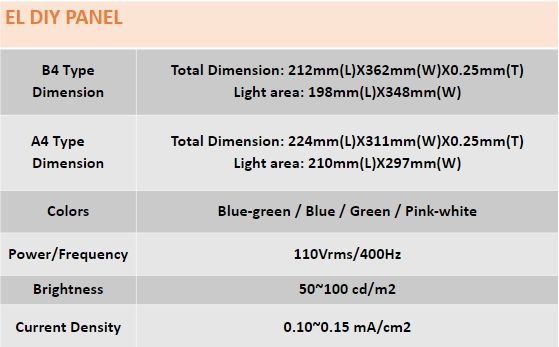 Product Price: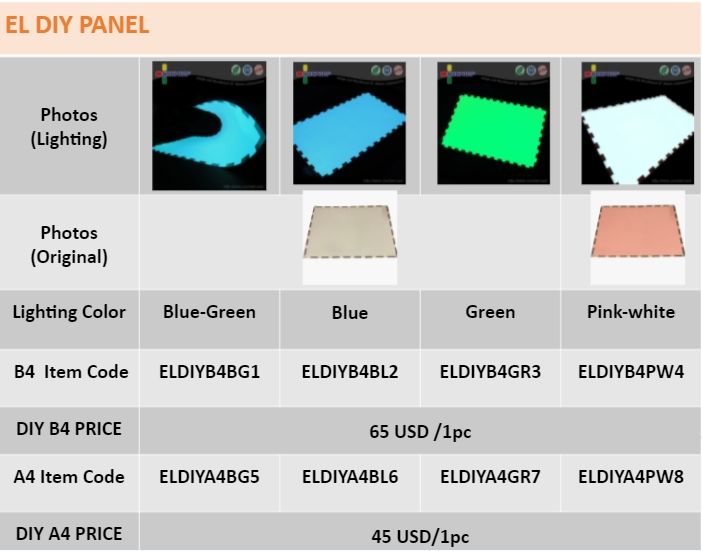 Accessories: (5 Sets each in one package)
Inverter: (Optional) (Buy separately)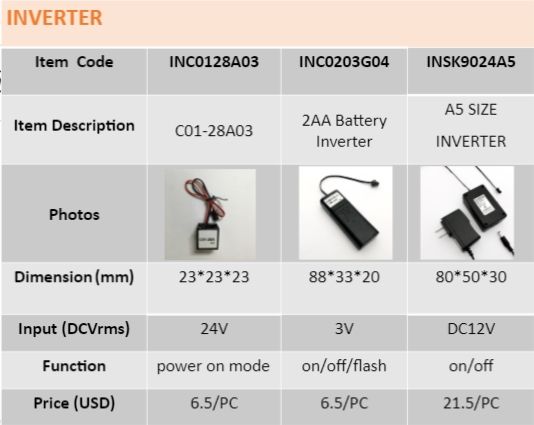 Reminder:
Please test the product while receiving EL DIY PANEL. The product will not in warranty after cutting. Our product warranty is for about 6 months.
"
Press Release
New Technology Release! Flexible Touch Switch

We proudly announce to provide our customers our new innovative product – The Flexible Touch Sensor.

Read More

2022 AUTOTRONICS TAIPEI 2022/04/20~2022/04/23

Combination of Car Automotive industry and Touch switch module, Cochief's new product Touch switch Module will release on " 2022 AUTOTRONICS TAIPEI".

Read More

2022 DISPLAY INTERNATIONAL 2022/04/27~2022/04/29

Cochief is capable of offering the total solution from design, produce to finished parts. Applications can be touched upon consumer products, transportations, industrial products, medical...

Read More