EL Panels
Features
In structural principle the EL lamp is a kind of completely different backlight source as LED lighting, which is a full-plane light source with nearly 90% uniformity and no problem on any visual angle. EL lamp can show any color in single lighting color with customized design and control by its own inverter to present animated and flash performance.
Thin, Flexible, Vibration-resistant, resistant to flat pressure and no heat are EL features, even especially it has less restriction on the installation.
technology
The full name of EL lamp is "Electro Luminescent Lamp"(EL). EL is an electrical phenomenon in which a material (phosphorus) emits light when electricity is passed through it. When EL is connected to AC power, a bias voltage field is generated, and electrons excited by the electric field collide with the luminescent particles to form an electric absorption state and then emit light. The light source is EL light.
影片介紹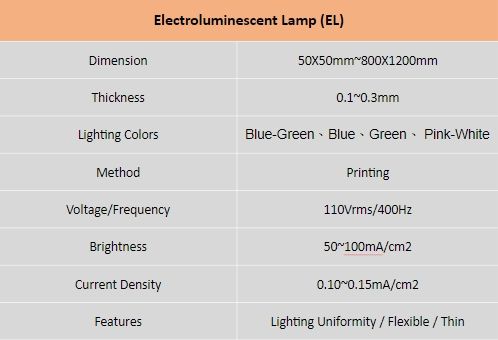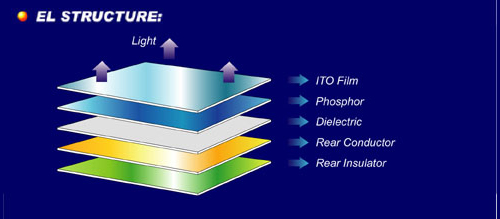 ---
Press Release
New Technology Release! Flexible Touch Switch

We proudly announce to provide our customers our new innovative product – The Flexible Touch Sensor.

Read More

2022 AUTOTRONICS TAIPEI 2022/04/20~2022/04/23

Combination of Car Automotive industry and Touch switch module, Cochief's new product Touch switch Module will release on " 2022 AUTOTRONICS TAIPEI".

Read More

2022 DISPLAY INTERNATIONAL 2022/04/27~2022/04/29

Cochief is capable of offering the total solution from design, produce to finished parts. Applications can be touched upon consumer products, transportations, industrial products, medical...

Read More