Flexible Touch Switch Film
Flexible touch sensors for swithces
Features
Touch Switch Film

Our Flexible Touch Switch technology allows to control product functions due to capacitive touch sensing. Instead of using pressure to create a change in the flow of electricity, we work with anything that holds an electrical charge - in this case your finger. Ultra-thin silver conductors react to the touch and deliver the information to the controller to execute functions.

Similar to a touchscreen, gestures like tapping, swiping or holding are all possible.

In comparison to resistive sensors (which react to pressure) our sensor is more accurate and responsive. Thanks to its transparency we are able to combine the sensor with LED or EL back-light to create am stylish appearance.

With an extraordinary minimum thickness of only 0.1 mm it can fit any possible device and replaces traditional type switches or membrane keypads. Also we can provide the sensor with different shapes and sizes to fit any possible device.



We are capable to offer the total solution starting with the design, high volume production and quality testing by competitive costs.
影片介紹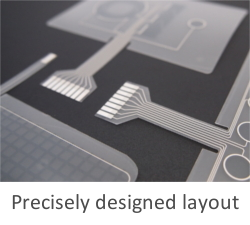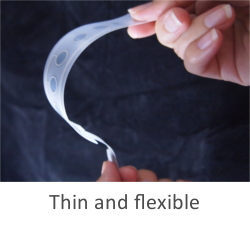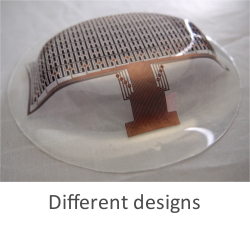 Explanation: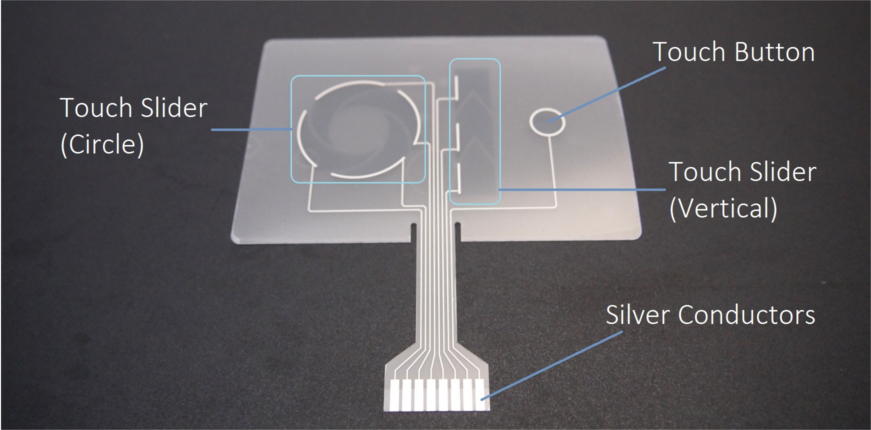 Feature
High transparency
Thin and flexible (up to 0.1mm)
Competitive cost
Multiple materials available
Backlight sources available.
Customized / design diversity
Application
Consumer Products, Transportations, Industrial Products, Medical Equipment, Entertainment devices, Human-machine interface..etc.
Press Release
New Technology Release! Flexible Touch Switch

We proudly announce to provide our customers our new innovative product – The Flexible Touch Sensor.

Read More

2019 TAIPEI AMPA

Combination of Car Automotive industry and Touch Swtich module, Cochief's new product Touch Swtich Module will release on " 2019 TAIPEI AMPA".

Read More

2018 DISPLAY INTERNATIONAL

Cochief is capable of offering the total solution from design, produce to finished parts. Applications can be touched upon consumer products, transportations, industrial products, medical...

Read More