Light Guide Plate
Light Guide Technology as a Plate
LGP
Light guide plate (LGP), as the name implies, is a light guide medium, which is more rigid than the light guide film. The thickness varies from 1mm to 10mm to satisfy client's request, also depending on the customer's different application and needs.
As different thickness to have better lighting performance and large light guide dimension.
We use optical grade plates and professional layout design as micro-structure size planning to achieve the best uniformity of light efficiency to meet customer needs.

Easy to design, power-saving, apply widely to LCD backlight, LED sign board and door sill in car, etc.
Movies

The procedure of Light guide plate.Using the edge type of LEDs, spreading LED lighting on PMMA. Lighting uniformity and high brightness.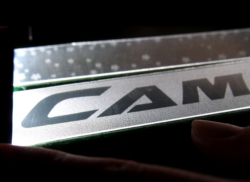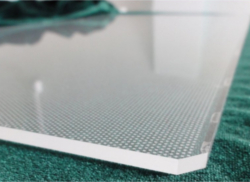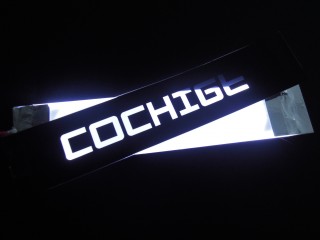 Applications
Advertising displays, Kiosks, Bulletin boards, Showrooms, Automotive, Exhibition /Trade shows, Traffic signboards, Public transportation stops, Accessories … etc.
Press Release
New Technology Release! Flexible Touch Switch

We proudly announce to provide our customers our new innovative product – The Flexible Touch Sensor.

Read More

2022 AUTOTRONICS TAIPEI 2022/04/20~2022/04/23

Combination of Car Automotive industry and Touch Swtich module, Cochief's new product Touch Swtich Module will release on " 2022 AUTOTRONICS TAIPEI".

Read More

2022 DISPLAY INTERNATIONAL 2022/04/27~2022/04/29

Cochief is capable of offering the total solution from design, produce to finished parts. Applications can be touched upon consumer products, transportations, industrial products, medical...

Read More