Flexible Touch Switch Film
Flexible touch sensors for swithces
Touch Sensor Film
Cochief is committed to the innovation of capacitive touch film. Flexible touch switch film plays an indispensable and important role in the application of Touch Switch products. It is a simple design and one of the important parts elements; Most of substrates are transparent, and the light-transmitting forms as well as its soft and thin characteristics can fully meets customer's requirements on Touch Switch of backlight and overall mechanism. Under the high-quality of lighting touch switch products, In the process of design agency, Cochief achieves customer's interface graphic and position, not only applied to the plane but also designed on the curved surface structure, and the product appearance design can achieve a greater breakthrough to increase the added value of the customer's products.

This capacitive touch switch film replaces traditional mechanical switches and membranes,reducing the original wear and traditional shape of the press, capacitive flexible touch switch film is durability、fast response time、high product integration, high stability, and provide different structures to meet different customer's design needs, it is also have competitive advantages on the price.
Movies

Touch Switch Film QC Video

With an extraordinary minimum thickness of only 0.1 mm it can fit any possible device and replaces traditional type switches or membrane keypads. Also we can provide the sensor with different shapes and sizes to fit any possible device.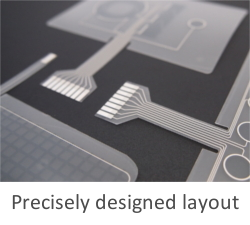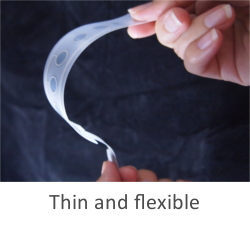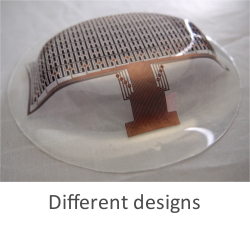 Explanation: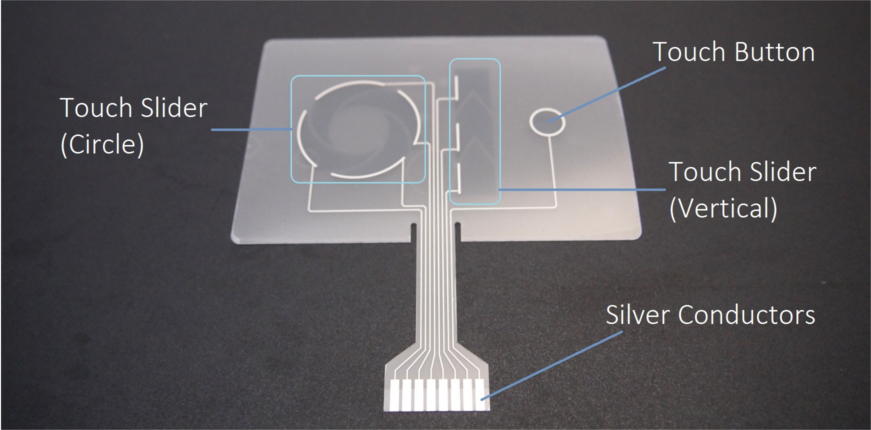 Features
High transparency
Thin and flexible (up to 0.1mm)
Competitive cost
Multiple materials available
Backlight sources available.
Customized / design diversity
Press Release
New Technology Release! Flexible Touch Switch

We proudly announce to provide our customers our new innovative product – The Flexible Touch Sensor.

Read More

2022 AUTOTRONICS TAIPEI 2022/04/20~2022/04/23

Combination of Car Automotive industry and Touch switch module, Cochief's new product Touch switch Module will release on " 2022 AUTOTRONICS TAIPEI".

Read More

2022 DISPLAY INTERNATIONAL 2022/04/27~2022/04/29

Cochief is capable of offering the total solution from design, produce to finished parts. Applications can be touched upon consumer products, transportations, industrial products, medical...

Read More