Light Guide Plate
Light Guide Technology as a Plate
Compared to our Light Guide Film (LGF) the Light Guide Plate (LGP) is thicker and less flexible with a broad field of application. It is designed to spread the light evenly through the whole Plate by using side-emitting LEDs, high light transmittance optical-grade polycarbonate (PMMA) and a diffuser film. With its bright, uniform and soft emitting light it has been widely used as LCD backlight, indicating plate or luminous photo frames.
Features:
Very thin
Low power consumption
Competitive price
Less LEDs – brighter light
Customizable Design
Evenly brightness
Long Lifetime
No EMI
Attractive appearance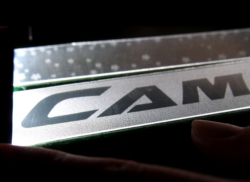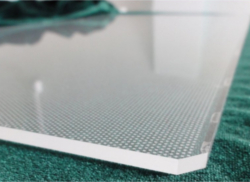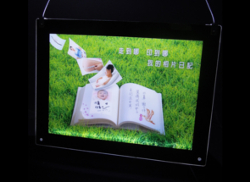 Specification
Thickness: 1-5 mm
Brightness: 318 nits / 1000 Lux
Light Uniformity: 70%
RoHs-Compliance
Application
Advertising displays, Kiosks, Bulletin boards, Showrooms, Automotive, Exhibition /Trade shows, Traffic signboards, Public transportation stops, Accessories … etc.
影片介紹
---
Press Release
New Technology Release! Flexible Touch Switch

We proudly announce to provide our customers our new innovative product – The Flexible Touch Sensor.

Read More

2019 TAIPEI AMPA

Combination of Car Automotive industry and Touch Swtich module, Cochief's new product Touch Swtich Module will release on " 2019 TAIPEI AMPA".

Read More

2018 DISPLAY INTERNATIONAL

Cochief is capable of offering the total solution from design, produce to finished parts. Applications can be touched upon consumer products, transportations, industrial products, medical...

Read More