2022 AUTOTRONICS TAIPEI
2022/04/20
COCHIEF Industrial Co., Ltd.
Exhibition Details
2022 AUTOTRONICS TAIPEI
Exhibition Opening Hours:
2022/04/20 (Wed.)~2022/04/23(Sat.) 4days
2022/04/20 (Wed.)~2022/04/22(Fri.) 09:00am~17:00pm
2022/04/23(Sat.) 09:00am~15:00pm
Exhibition Venue:
Taipei Nangang International Exhibition Center Hall1 1F
Address|No.1, Jingmao 2nd Rd., Nangang District, Taipei City 11568, Taiwan
See us at Booth: TBD ( area )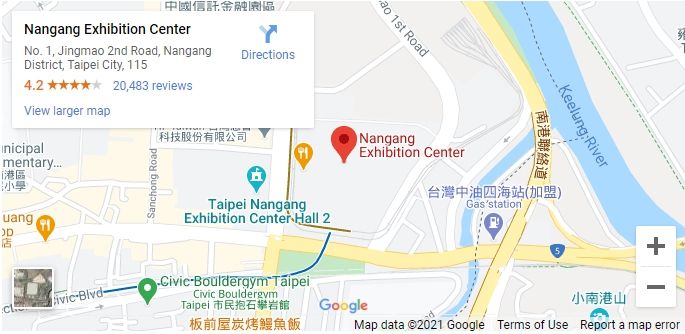 Product Information
Flexible Touch Sensor is a way to start the functions by using capacitive sensing touch. When putting your finger on the sensing area, the electric charge from the finger will change the capacitances inside the area in order to transform and send signals to the processor to complete the commands.
The advantages of Touch Switch Module are anti-scratch, high durability, competitive cost and stylish appearance which can be designed for different applications. Cochief Tact-Switch can also combine with LED or EL backlight made into an extraordinary lighting switch which can replace traditional type switches and membrane keypad.
Cochief is capable of offering the total solution from design, produce to finished parts. Applications can be touched upon consumer products, transportations- touch module for car Audio panel, touch buttons for steering wheel, touch keys for reading lamp, industrial products, medical equipment, entertainment devices, home appliance ...etc.
In this 2022 TAIPEI AMPA Exhibition, Cochief will provide a variety of touch module samples for visitor interaction. Welcome to visit us and create new business opportunities!
Related Products

---

Intelligent Touch Switch Module use LED as the backlight source generally. Regarding the space limited of the mechanism, we can design with light guide film (LGF) or the Electroluminescent lamp (EL) as another backlight method.Except basic touch function and backlight, our module can be matched with custom requirements, such as Hover、Slider、Wheel、Digital Tube、Vibration、Buzzer…etc. Different functions can provide with fully customized integrated design.One truth on Covid-19 is that it is here to stay, and we need to reduce its impact a dangerous pandemic to something close to a bad flu season. Across the world numbers of daily cases has dropped but are still very high.To reduce the possibility of the virus, Cochief designed a "Floating Touch Switch Module" with high sensitivity and contact-free functions. As you can see in the video below.In other words, Cochief provides a variety of capacitive touch module solutions, that can be combined directly with the customer's product design through color-variable panels, sound and light effects making unique products and enhancing product aesthetics and value.

---

---

Cochief is committed to the innovation of capacitive touch film. Flexible touch switch film plays an indispensable and important role in the application of Touch Switch products. It is a simple design and one of the important parts elements; Most of substrates are transparent, and the light-transmitting forms as well as its soft and thin characteristics can fully meets customer's requirements on Touch Switch of backlight and overall mechanism. Under the high-quality of lighting touch switch products, In the process of design agency, Cochief achieves customer's interface graphic and position, not only applied to the plane but also designed on the curved surface structure, and the product appearance design can achieve a greater breakthrough to increase the added value of the customer's products.This capacitive touch switch film replaces traditional mechanical switches and membranes,reducing the original wear and traditional shape of the press, capacitive flexible touch switch film is durability、fast response time、high product integration, high stability, and provide different structures to meet different customer's design needs, it is also have competitive advantages on the price.

---

---

Electroluminescence is a great eye-catcher in automotive field. EL is applied for dashboard、car doorsill plate、interior design or window sticker due to its flexible、smooth and uniform lighting、 resistant to vibration and pressure 、robust and reliable quality. Cochief accumulated many years of experience in producing EL products for different car brands all over the world. Do you want to enhance your automotive project with Electroluminescence technology? Contact us to realize your design.

---

---
Press Release
New Technology Release! Flexible Touch Switch

We proudly announce to provide our customers our new innovative product – The Flexible Touch Sensor.

Read More

2022 AUTOTRONICS TAIPEI 2022/04/20~2022/04/23

Combination of Car Automotive industry and Touch switch module, Cochief's new product Touch switch Module will release on " 2022 AUTOTRONICS TAIPEI".

Read More

2022 DISPLAY INTERNATIONAL 2022/04/27~2022/04/29

Cochief is capable of offering the total solution from design, produce to finished parts. Applications can be touched upon consumer products, transportations, industrial products, medical...

Read More