Tecnologia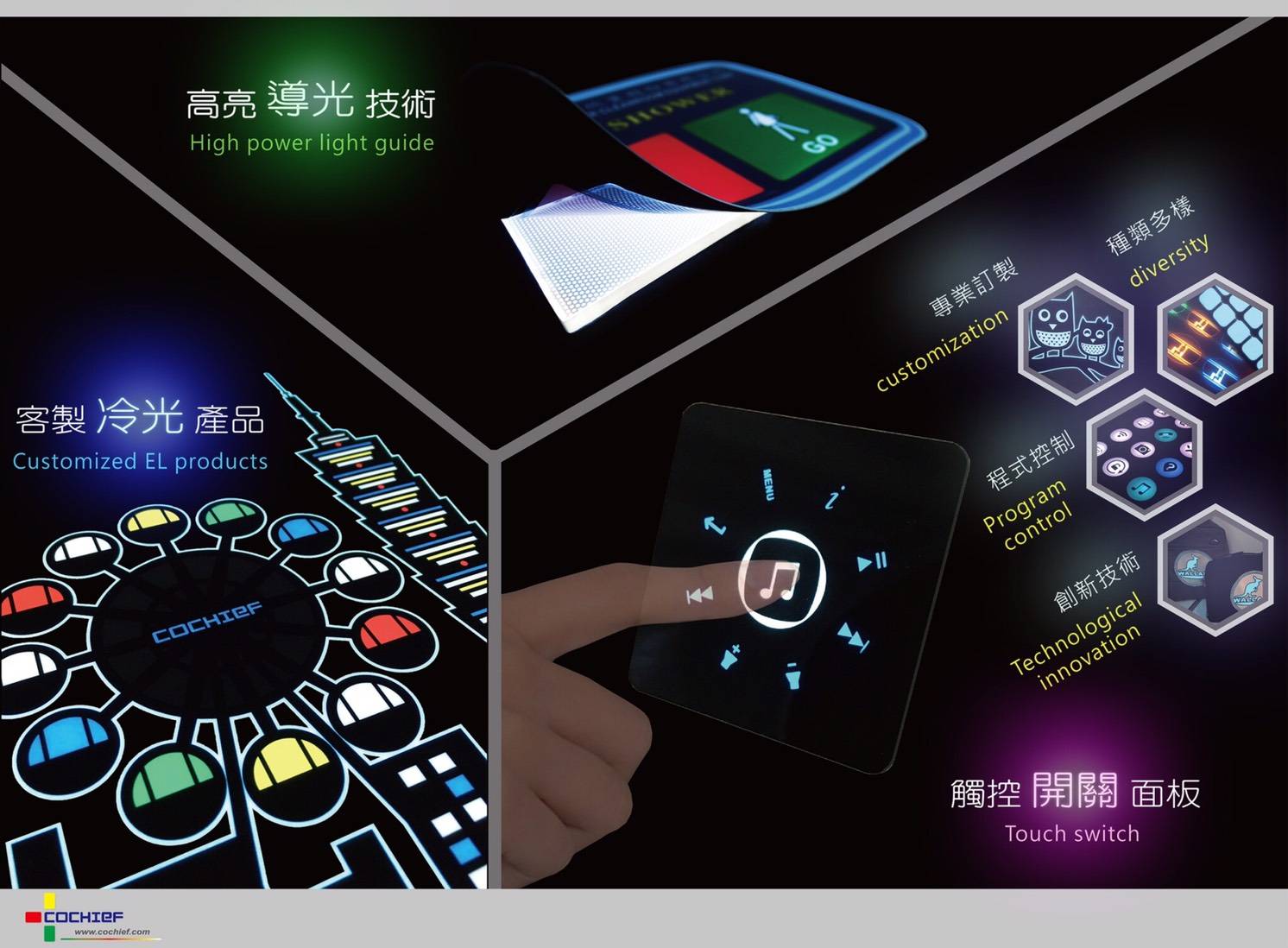 Here Cochief Team will play the role of consultant and facilitator on product issue to offer a stage for technology information exchange. Cochief will share our experience and expertise with you to adapt environmental changes and market competition.

Product technology include:
Touch Switch Module with intelligent Lighting 、Light guide film & lighting guide plate applications and Electroluminescent lamp.

Comunicado de imprensa
New Technology Release! Flexible Touch Switch

We proudly announce to provide our customers our new innovative product – The Flexible Touch Sensor.

Leia Mais

2019 TAIPEI AMPA

Combination of Car Automotive industry and Touch Swtich module, Cochief's new product Touch Swtich Module will release on " 2019 TAIPEI AMPA".

Leia Mais

2018 DISPLAY INTERNATIONAL

Cochief is capable of offering the total solution from design, produce to finished parts. Applications can be touched upon consumer products, transportations, industrial products, medical...

Leia Mais