Electroluminescent Poster
EL Poster
EL poster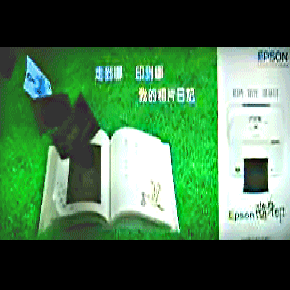 EL panel for advertisement are processed with high quality and best brightness, the popular color is Pink-White, which could be as the high bright backlight on any color film.
The brightness, which can be up 300cd/m2 and much uniform brightness, Will be much colorful for your display, the light will be so soft that you will not feel glared even looked at it very closed.
Also any dimension and sharp requirement or animated function could be made as your design.
Safety/Quality Approvals
1. Cochief EL Product is accordance with RoHS
2. ISO 9001:2008 Certificate
3. D-U-N-S Certificate
4. TüV Taiwantrade supplier verification
Applications
Backlighting for advertising are applied to display such as MRT Cabin, Emergency Sign, Bus Cabin, Sign, Billboard, Security Sign, Train Carriage, Badge, airplane instrumentation, bus stops, airport signage.
EL also can be used to light up various items in restaurants and bars; examples are beer signs, food signs, menus, tables, product displays for specials, reception podium, floor mats
EL also can even use in Trade show booth such as Header on company logo,
Panels on front of booth, Podium in front of booth area, Selected product offerings, Special offer signs.
Movies




Press Release
New Technology Release! Flexible Touch Switch

We proudly announce to provide our customers our new innovative product – The Flexible Touch Sensor.

Read More

2019 TAIPEI AMPA

Combination of Car Automotive industry and Touch Swtich module, Cochief's new product Touch Swtich Module will release on " 2019 TAIPEI AMPA".

Read More

2018 DISPLAY INTERNATIONAL

Cochief is capable of offering the total solution from design, produce to finished parts. Applications can be touched upon consumer products, transportations, industrial products, medical...

Read More